Sir. Dr. M.S. Gosavi Library
"A Good Library is a place, a palace where the lofty spirits of all nations and generations meet."  
Objectives :
The objectives of the Library are to bring books, readers and researchers together under conditions which encourage reading for pleasure, self discovery personal growth and sharpening of intellectual curiosity. The Library is the best agency for collecting and organizing knowledge for effective use and providing the services and physical facilities to encourage it.
Highlights :
» Open Access library.
» Computerized library.
» Digital Facility.
» Internet facility.
» Support to students for C.A / ICAWAI /C.S.
» Online access to more than 2000 plus, current and retrospective journals
» Soft copies of all syllabi and university question papers are made available.
» Other competitive examination and entry into service level examination like MPSC, UPSC, Staff selection and NET/ SET.
» Special facilities for Researchers. The library is kept open from 8.00 am to 5 pm. for junior college, senior college i.e. B.Com and M.com and Non-Aided courses i.e. BBA, BBM, BCA, and MCA.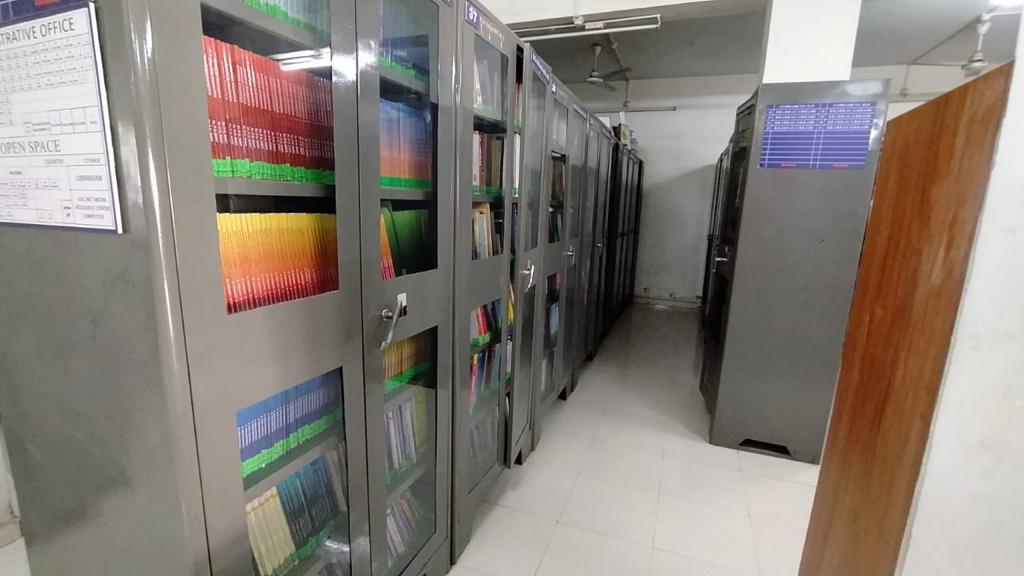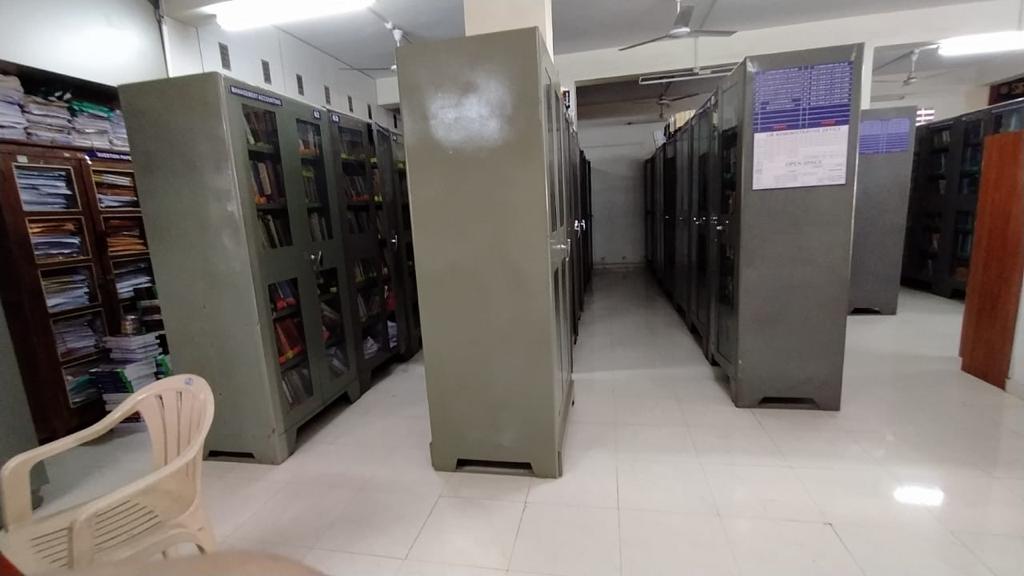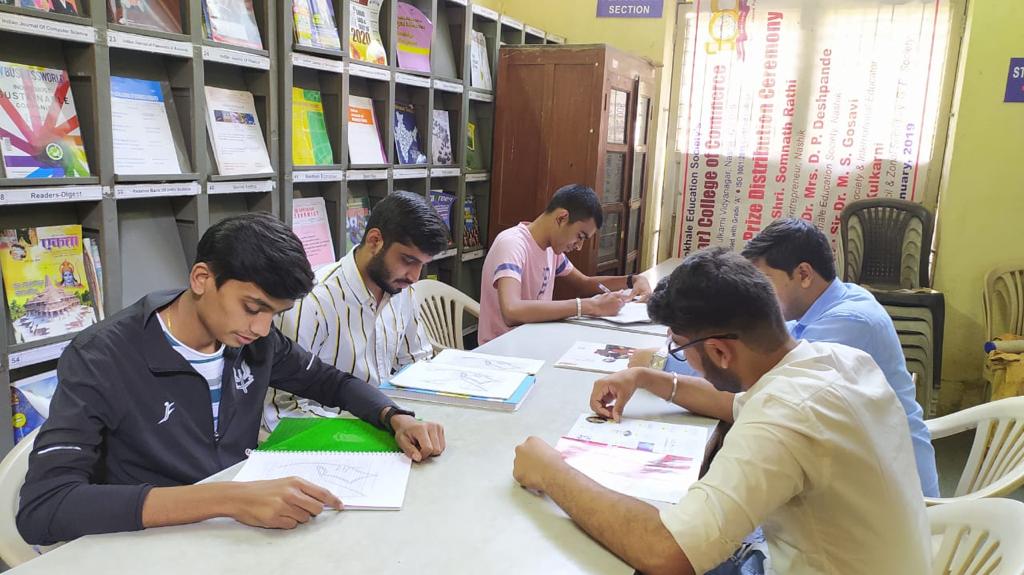 Achievements:
Dr.Mrs.Swati Bhadkamkar successfully completed Refresher course in Dr Babasaheb Ambedkar Marathwada University, Aurangabad from 1st July 2016 to 30th July2016. Dr. Swati Bhadkamkar delivered lectures on Importance of e-resources in research and teaching in various faculty Development Programms.
Dr.Mrs.Swati Bhadkamkar elected unopposed on the Local Managing Committee of College for the year 2016-to 2020 and also awarded Best Employee Teacher of the year 2016-17
Mr. Nilesh. P. Nikumbh elected unopposed on the Managing Committee of the Center for the year 2015-16 and also awarded Accountability of the year 2015-16.
Mr.Chavan. A. A elected unopposed on the Managing Committee of the center for the year 2016-17.
Activities :
Activities in this academic Year –
*Essay competition.
*Competition of Library Website Development.
*Information literacy programme for Students and new teachers.
*New library feedback System.
*Library Staff Study tour.
"Books are not made of pages and words; they are made of hopes, dreams and possibilities." 
Collection :
College Library is a storehouse of knowledge, the efficiency of the library service is governed largely by the quantity and quality of its collection. Library collection only reassured in terms of numbers, but also in terms of their value and utility to the users. Resources of the library are as follows:
Sr. No
Recourse
Total No.
1.
Total No. of Books
2.
Total No. of Titles
44950
3.
CD's
1714
4.
E-Resources
01
5.
Video Cassettes
46
6.
Audio Cassettes
40
7.
Periodicals ( National & International )
86
8.
Newspapers
17
9.
Thesis
44
10.
Periodical Bound Volumes
715
11.
Total Cost of Resources Rs –
12673716
Library staff wishes to place on record the support and cooperation extended by our Respected Principal Dr.Dhanesh Kalal, all Vice Principals, teaching staff and office staff of the college.
Special Features:
INFLIBNET-N-List Membership
Library Services are partly computerized
The library with 3 supporting staff
Pleasant & welcoming atmosphere
Library Reading Room Area 300.80 sq. meters
Book Bank facility is provided to deserving & needy student
Separate reading room facility for Boys & Girls
Separate faculty reading room
News papers are also provided to the students for reading
Reading Room capacity 200 students
Open access for PG students
Special services to competitive & NET/SET students
Internet Facility
Departmental Library Facilities
Information Literacy Programme
"Books give a soul to the universe, wings to the mind fight to the imagination, and life to everything."